Birth Announcement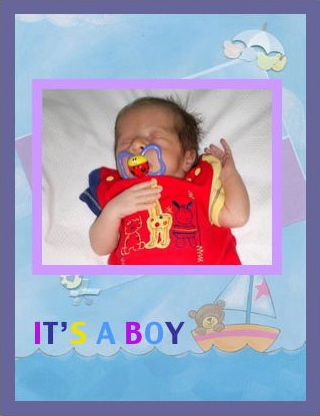 Your baby photo may help someone see that the dream of having a baby can become a reality through the gift of embryo donation!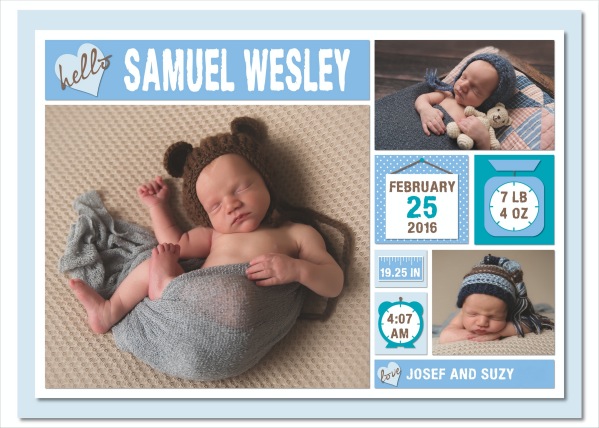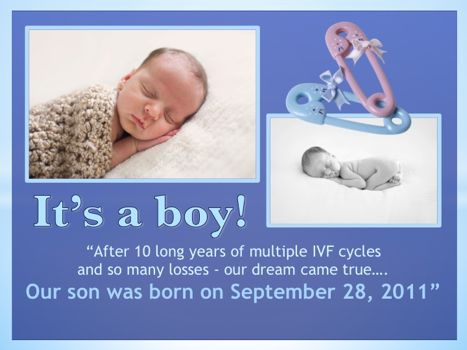 After 10 long years of multiple IVF cycles and so many losses - our dream came true….

There were long days and nights filled with despair…and finally- I still cannot believe I am writing these words - we became parents!!!

Our son was born on September 28, 2011. This pregnancy was achieved after our 2nd FET attempt with DE.

Thank you Miracles Waiting ever so much for the opportunity you gave us!!!! Without you we would not have our son in our arms. There's no way we could have done it without you!!!



For Donors:

Your are incredible people!!! Donating your embies is such an amazing and generous gift that you can give to another IF couple. It could potentially change the course of a whole family's life in a profound way and there are not too many life opportunities for things like that.



For Recipients:

I don't know how all of your journeys will end but I hope that you get to walk away from the poker table with the same loot we did. But in reality I know all of you won't. So all I can hope for is peace in your heart…like real peace…and ultimate happiness despite the cruel hand you were delivered.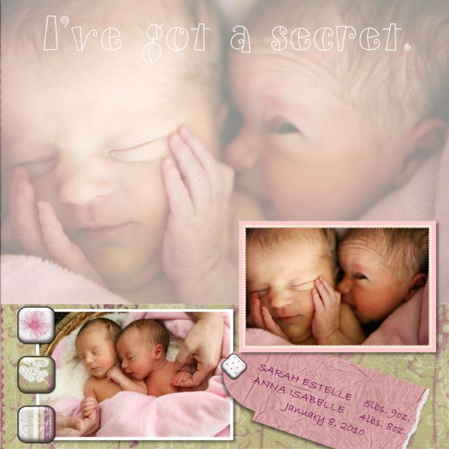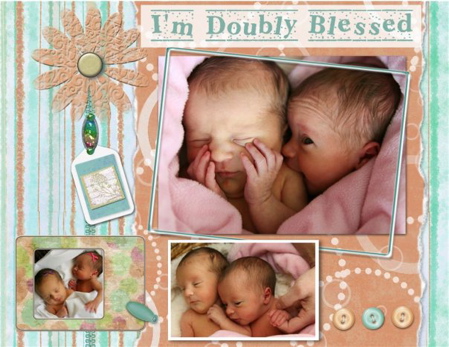 With love and joy we want to introduce our little girl born in August of 2010 weighing 9.2 pounds.




She is healthy and doing well and every time I look at her I smile! Mom






So Worth the Wait!

We delivered a healthy baby boy on July 6th of 2010 weighing 8lbs 8oz and he is now our whole life!




Thank you again for helping us complete our family! Mom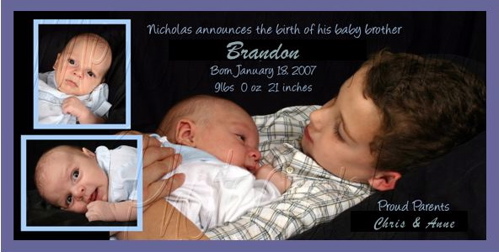 | | |
| --- | --- |
| | Our son, Cooper, was born on 09/03/07 (Labor Day that year!). He was given to us by a couple we met through Miracles Waiting in May of 2006. Cooper is now 5 years old, and we have spent 5 wonderful visits with the donor family, whom we consider our extended family now. Miracles Waiting brought us the gift of family, in more ways than one! |
If you would like to send us a photo of your miracle baby please send it to: Paloma@miracleswaiting.net

We would love to meet your little miracle!